of dragons and starships – Episode 62 – Kill the Jumpers!
Angus accidentally falls in a pit of pure fusion power and gains superhuman
powers. Well, perhaps they're not so super. He can belch in three different colors.
CJ places a ton of new knick-knacks in his curio cabinet. As has stands back and
admires his new collection…he realizes he has a Menagerie…
Menagerie. Get it? Collection. Menagerie. Star Trek episode? Nevermind…
Facebook: https://www.facebook.com/dragonsandstarships
Google+: https://plus.google.com/u/0/communities/110700786641846766702
In the News
Space Command Trailer
https://www.youtube.com/watch?v=_sbfLLNsjPM
Harrison Schmidt got the Leif Erikson exploration award
http://www.explorationmuseum.com/awards/astronaut-harrison-schmitt-awarded-the-leif-erikson-exploration-award/
First planned private Mars mission 2017-2018, manned by married couple.  I expect the "FINE" word will see much use.  LOL 
http://www.foxnews.com/science/2013/11/20/details-1st-private-manned-mars-flyby-mission-unveiled.html Fox news is the only true news
Short Term Fusion Goals
http://www.sciencealert.com/mit-researchers-have-designed-a-simple-fusion-reactor-that-could-be-running-in-10-years
Things people want in the new Star Trek series
http://io9.com/7-things-we-want-in-the-new-star-trek-tv-show-1740580586
Chris Pine to play Wonder Woman love interest.
http://www.huffingtonpost.com/entry/chris-pine-wonder-woman_564a3b03e4b045bf3df0593d
SpaceX finally gets the go for human rated lift to the ISS
http://money.cnn.com/2015/11/20/news/companies/spacex-nasa-international-space-station/index.html
Prometheus 2 gains inertia 
http://consequenceofsound.net/2015/11/prometheus-2-gets-official-title-release-date-and-synopsis/
Airspeed on an exoplanet.  Stop complaining about hurricanes and tornadoes right NOW! 
http://www.dailygalaxy.com/my_weblog/2015/11/first-alien-planet-weather-system-discovered-and-mapped-5400-mph-winds.html
The Breaking Bad of Superhero stories?
http://www.newsarama.com/26834-x-men-producer-calls-fx-s-legion-the-breaking-bad-of-superhero-stories.html
Question of the week
If you could, would you rather be immortal? Or just live longer?
Books
The First Key of Kalijor
by Paul Lell
https://angus48.wordpress.com/2015/11/11/book-review-fantasy-into-scifi-into-table-top-rpg-the-madness/
http://www.kalijor.com/books/keys-of-kalijor
Audio Books
The Nelson Touch by Christopher G. Nuttall
https://angus48.wordpress.com/2015/11/09/audiobook-drunk-admiral-given-charge-of-multinational-space-fleet-to-save-humankind/
Vintage SciFi and Fantasy TV
Roar Episode 5
Doyle's Solution
https://www.youtube.com/watch?v=oEXZr5RnS78&index=17&list=PLxg6Y2GGHDGcqVDqyBVTA5KMOCGXjy7YF
Space 1999
S2E3 – One Moment of Humanity
https://www.youtube.com/watch?v=mMuAix9px-E
Star Trek TOS
S1E11 The Menagerie P1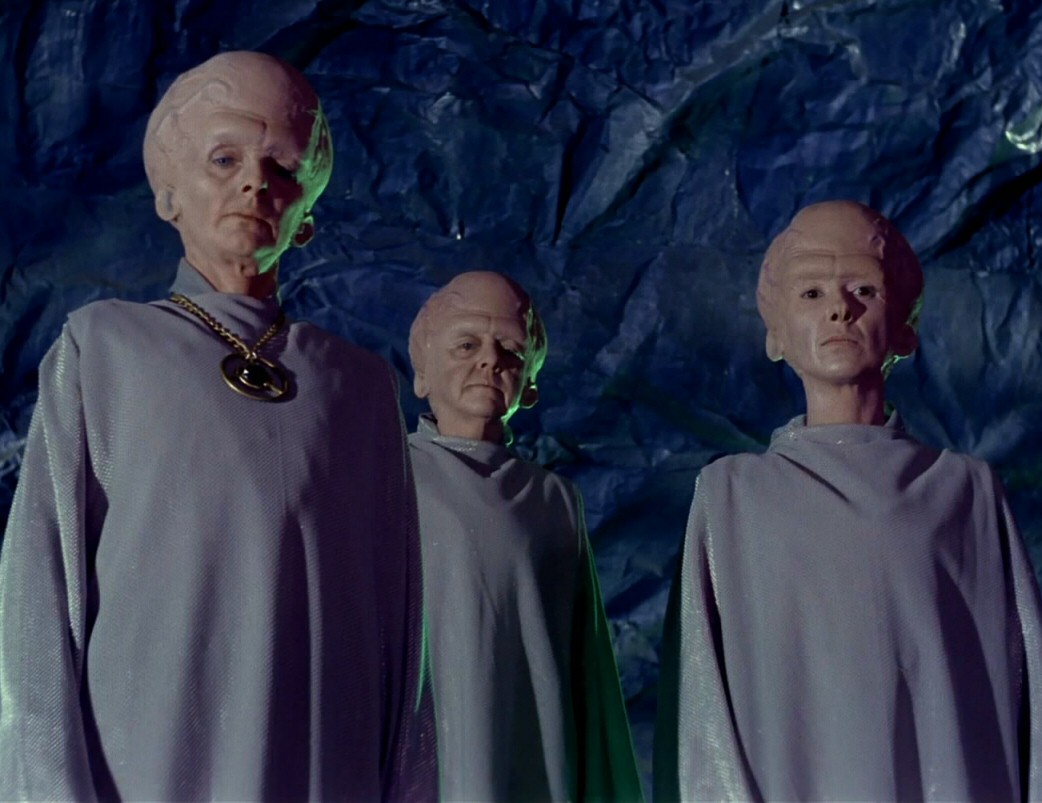 http://www.imdb.com/title/tt0394904/
Neo SciFi films that make you want to burn Hollywood,
Jumper
http://www.rottentomatoes.com/m/jumper/
https://www.youtube.com/watch?v=9LYJDN7OCYc
Shameless Plug-Ins
Angus H Day
CJ McKee
Paul Schiola
PSA:  Consume Entertainment, Review it.  Be legit, do not return.  Selling dead tree used is cool.  Returning ebooks and audio books is theft.