of dragons and starships – Episode 54 – First Contact Where I Touch Myself
CJ takes a trip in the tardis. No really, he tripped and bumped some controls and now The Doctor has no clue where they are. Nice job. Angus pulls up his genes while visiting the lost city of Atlantis and realizes he has crabs. No not the tasty kind.
Or are they some other alien bug? Is his face melting?
https://www.facebook.com/dragonsandstarships
Google+: https://plus.google.com/u/0/communities/110700786641846766702
In the News
OBITS
Gary Richrath-REO Speedwagon
Rockin out until the end!
http://classicrock.teamrock.com/news/2015-09-14/reo-speedwagon-ex-gary-richrath-dead-at-65
Jackie Collins dies
https://www.yahoo.com/celebrity/blogs/celeb-news/bestselling-author-jackie-collins-dies-at-77-002826242.html
Not an OBIT but not good either
Kes of Voyager note.  If only there had been some success.
http://yournewswire.com/star-trek-actress-jennifer-lien-charged-with-exposing-herself-to-minors/
Monty Python Grail 40th Anniversary
http://www.montypython.com/news_HGscreenings/193
Different way to get new knees 
http://www.sciencedaily.com/releases/2015/09/150917110545.htm
Stick returns to Daredevil
http://www.newsarama.com/25929-scott-glenn-returns-for-daredevil-s-second-season-as-stick.html#st_refDomain=www.facebook.com&st_refQuery=/
Rumor: 'Akira' To Be Trilogy With Christopher Nolan Involved
http://bloody-disgusting.com/news/3361538/rumor-akira-trilogy-christopher-nolan-involved/
http://www.cinemablend.com/new/Akira-Live-Action-Remake-Just-Took-Huge-Step-Forward-71915.html
Questions of the week
Do you think fantasy/mythical/folklore would be similar on other planets?
Books, Audio Books, Comic Books, TV, Vintage SciFi TV, Movies
Books
Far Space by Jason Kent
https://angus48.wordpress.com/2015/09/17/book-review-far-space-is-far-out/
Audio Books
The Atlantis Gene
by A.G. Riddle
https://angus48.wordpress.com/2015/09/14/audio-book-review-really-disappointing-attempt-at-present-day-historical-fiction-with-hand-wavy-science/
Comic Books
Rai: Welcome to the New Japan
Written by Matt Kindt.  Illustrated by Clayton Crain.
https://angus48.wordpress.com/2015/09/19/comic-book-review-rai-new-japan-blood-spylock-lula/
Doctor Who new season episode – The Magician's Apprentice – Review
http://io9.com/doctor-who-shows-us-the-doctor-s-arch-enemies-in-a-whol-1731808372
Vintage SciFi TV
Space 1999 S1E22 – The Troubled Spirit
Electric Sitar solos combined with New Age Seance leads to Face Melting.
https://www.youtube.com/watch?v=1lbum10VnuE
Star Trek TOS:  S1E3 Where No Man Has Gone Before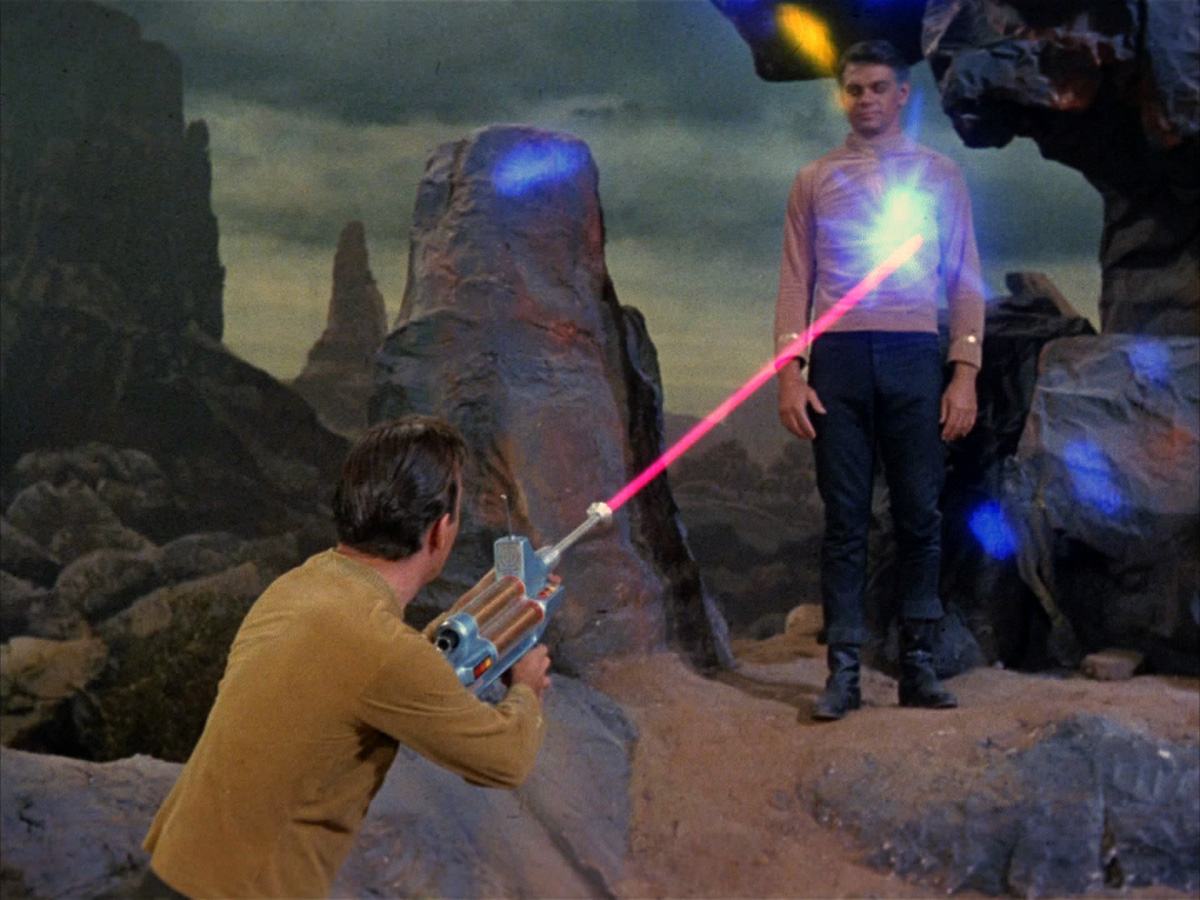 Gary Mitchell is planning shenanigans!
http://www.imdb.com/title/tt0061027/
Movie of the Week
Star Trek:  First Contact
http://www.imdb.com/title/tt0117731/
https://www.youtube.com/watch?v=wxyZQR2d6yw
Shameless PlugIns
Angus H Day
CJ McKee
PSA:  Consume Entertainment, Review it.  Be legit, do not return.  Selling dead tree used is cool.  Returning ebooks and audio books is theft.